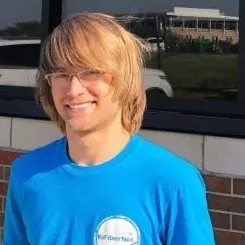 Zach Puls
Senior Network Engineer
Hey, I'm Zach! I'm a passionate network engineer and developer currently working at a regional ISP called KsFiberNet, based in Kansas. I love troubleshooting complex issues, digging deep into the internals of protocol stacks, building new systems from scratch, and designing optimal systems. I made this page to provide an insight to what I've accomplished, what I'm working on, and what I aim to complete in the future.
If you're interested in getting in touch with me, feel free to send me an email at zach@zachpuls.com. If you're interested in hiring me for a full-time position, I'd appreciate it if you took a look at Resume/Credentials. If you're looking to commission some contract work, check out [TBA] Contract Work. I look forward to working with you!
Below are some projects I'm currently working on:
This was a project I started as a challenge - create a BGP daemon from scratch, using as much of my own code as possible, reading only RFC 4271 (et al), without looking at any reference implementations.
This project started as a generic OS development adventure, figuring out how an OS worked, and how to build one myself. After spending months digging into IOS-XR and DPA firmware internals at work, I was inspired to pivot into building my own router, from scratch. Progress on this is slow moving (which is to be expected), but I've got a booting OS with paging, interrupts, and a CLI.